---
---
---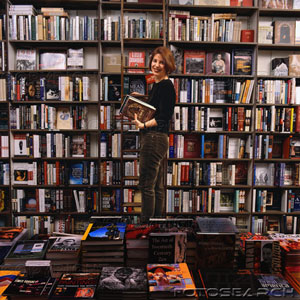 OFF THE BEATEN PATH BOOKSTORE
---
ABOUT US
Off the Beaten Path Bookstore, Inc began in June 2004. We sell new and used books, jigsaw puzzles, greeting cards (Leanin Tree and others), prints and blank cards by several local artists. We carry a variety of gift certificates, grab bags and an assortment of postcards and maintain a large inventory of Rawley souvenir pronghorn, the official Pronghorn Pride Initiative Mascot.
We offer a book exchange program and we will special order books, if we do not carry them in our inventory. We have authors visit the store and we do have book signings.
We have a comfortable seating area that you are more than welcome to utilize as you browse through our book selection, you can also bring your drinks or treats from Huckleberry's!
Some of the book subjects we carry are:
| | | | |
| --- | --- | --- | --- |
| Biography | Cooking, Food & Wine | History | Self-Improvement |
| Business & Money | Diet & Health | Medicine | |
| Children | Education | Mystery & Crime | |
| Computing & Internet | Fiction & Literature | Reference | |
---
Authors
| | | | |
| --- | --- | --- | --- |
| John Rodney Barney | C.J. Box | Stephen Paul | Nora Roberts |
| J.K. Rowling | Shel Silverstein | R.L. Stine | |
---
Best Seller List
| | | | |
| --- | --- | --- | --- |
| Book Title | Author | Fiction-Non Fiction | Price |
| The Memory Keepers Daughter | Kim Edwards | Fiction | $14.00 |
| Lifeguard | James Patterson-Andres Gross | Fiction | $9.99 |
| Faithless | Karin Slaughter | Fiction | $7.99 |
| Born to be Wild | Catherine Coulter | Fiction | $7.99 |
| Dangerous | Nora Roberts | Fiction | $7.99 |
| Running with Scissors | Augusten Burroughs | Non-Fiction | $14.00 |
| Night | Elie Wiesel | Non-Fiction | $9.00 |
| The Glass Castle | Jeannette Walls | Non-Fiction | $14.00 |
| 1776 | David McCullough | Non-Fiction | $18.00 |
| An Inconvenient Truth | Al Gore | Non-Fiction | $21.95 |
| | | | |
| | | | |
---
513 W Cedar * Rawlins, 82301 * 307.324.3565