---
---
---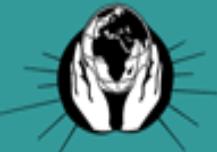 HANDS IN THYME
---
CERTIFIED MASSAGE THERAPISTS
---
BRENDA BUSH, NCTMB
Brenda Bush has been a practicing massage therapist for five years, She has an associates degree in Occupational Therapy (COTA) and 10 years of practical experience in this field. Her interest in massage and her training began while she was attending school in Maine pursuing her degree.
Many of the techniques learned there were also taught in massage school. Several years ago she moved to Colorado to take massage theory classes and additional hands on technique classes.
Following graduation she took and passed the National Certification Exam for massage therapists. She is also a member of the American Massage Therapy Association (AMTA) and is currently serving as the Wyoming chapter president.
---
MICHAEL DAY, CMT
Michael is a contractor turned massage therapist. He is a 30 year resident of Carbon County. He ha run a home repair business in Saratoga, Wyoming since 1994. After becoming interested in massage therapy he attended the Academy of Healing Arts in Denton, Texas, he graduated in November 2005.
While there he developed and interest in deep tissue work, specifically upper body that helps relieve neck and shoulder numbness and stiffness and provides a degree of relief for Carpal Tunnel Syndrome.
Hands in Tyme is located in the historic Osborne Building on 5th and Cedar Streets, suite 10. Their hours vary to meet the needs of their clients.
As a wellness focused business, they strive to meet your needs and do work with healthcare providers(MD and Chiropractors). Brenda and Michael also work with employers and administrators to help implement wellness programs in the workplace that cater to your specific needs and the needs of your business, including on-site chair and table massage as well as other treatments.
These treatments are designed to increase productivity, raise employee morale, decrease stress, accidents, absenteeism and employee turnover.
---
MASSAGE SERVICES PROVIDED:
AROMATHERAPY:
Included at your request and without fee, using your choice of our essential oils, we will work with you to create your own uniquely scented massage treatment blend.
ATTUNEMENT / CHAKRA BALANCING:
Working with your energy field we assist your energetic body (aura) and the Chakra centers to balance, thus helping you feel more collected and grounded. Energy work has its roots in both Reiki and Ayurvedic healing systems.
DEEP TISSUE:
A variety of techniques ranging from a very light pressure as in Myofascial release to more intense pressure used in Trigger point therapy. These techniques work to release deep knots within the muscle.
HERBAL BODY WRAP:
Wrapped in our warm linens that have been steeped in specially selected herbs you enjoy complete and uninterrupted relaxation while your body gently detoxifies.
RELAXATION/ SWEDISH:
Light to medium pressure is used to encourage overall relaxation while encouraging improved circulation. This massage helps reduce stress in the body and is stimulating to the immune system thus improving overall health and well being.
WARM STONE MASSAGE:
The journey begins with the selection of essential oils (pure flower and plant essences). Warm oiled basalt and chilled marble stones are incorporated to create a feeling of "dancing with stones" that evokes both a sedative, re-energizing response from the body.
---
| | | | |
| --- | --- | --- | --- |
| Value List | Session Time | Price | |
| Attunement / Chakra Balancing | 1 hour | $70.00 | |
| Deep Tissue Massage | 1 hour | $65.00 | |
| Herbal Body Wrap & Massage | 1 1/2 hours | $80.00 | |
| Relaxation / Swedish Massage | 1 hour | $50.00 | |
| Relaxation / Swedish Massage | 1 1/2 hours | $70.00 | |
| Warm Stone Massage | 1 hour | $55.00 | |
| Warm Stone Massage | 1 1/2 hours | $80.00 | |
---
| | | | |
| --- | --- | --- | --- |
| Day | Hours of Operation | | |
| Monday | 10:00 AM - 6:00 PM | | |
| Tuesday | Noon - 7:00 PM | | |
| Wednesday | Closed | | |
| Thursday | Noon - 7:00 PM | | |
| Friday | 10:00 AM - 6:00 PM | | |
| Saturday | 11:00 AM - 4:00 PM | | |
| Sunday | Closed | | |
---
Hands in Thyme - Certified Massage Therapists
5th and Cedar Streets * Osborne Building, Suite 10*Rawlins, WY 82301
307.329.5655 * 307.329.6250
Chamber of Commerce - Business Index