---
---
---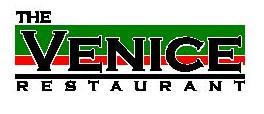 THE VENICE RESTAURANT
---
THE VENICE HISTORY...
The Venice Restaurant is located in an historic, Italianate-Victorian home built in 1881 by Frank Blake. Arriving in Rawlins via the Union Pacific Railroad in 1869, Mr. Blake became one of Rawlins' most prominent citizens: one of Carbon County's first commissioners (When the county border extended to Montana). Mr. Blake was a founder of the first school and one of the first and most successful sheep ranchers in the business. An artist in his own right, Mr. Blake is most remembered for submitting the architectural designs for St. Joseph's Catholic Church as well as doing all the carpentry and faux finishing in his own home. There are still Blake family members living in Rawlins.
When visiting the Venice Restaurant please note the faux marbling techniques on the fireplaces and faux wood grain on the doors and door frames. The house is listed on the National Historic Register, and is the oldest standing structure in the historic downtown. Owned by the Blake family until mid-1980 the home was converted to a restaurant in 1984. The previous owners of the home, Tobey Bauer & Jamie Chapman restored the artistic tradition of Frank Blake in the dining rooms to their original grandeur.
John (Rocky) & Julie Capozzoli purchased the home and decided to bring back an icon of the 1960's, the Venice Cafe, which was owned and operated by his parents. The Venice Cafe was a popular place and was the first establishment to serve Italian Pizza among other favorites of that era. Rocky Capozzoli has been a chef for nearly 40 years working the family business in Rawlins.
The Capozzoli's loved the home and thought it to be very appropriate for an Italian restaurant as the home looked like a home that could be found in Tuscany. Rocky and Julie welcome you to the Venice Restaurant and hope you enjoy the food served, whether it's American, Italian or Mexican food prepared daily. They offer an affordable family menu whether it's Veal Parmigianno, Steaks or Taco's and Green Chili.
Thank you for coming... Rocky and Julie Capozzoli and the staff at the Venice Restaurant.
---
ITALIAN DINNER MENU *
Italian Dinners
Price
Italian Dinners
Price
Spaghetti and Meatballs
$8.50
Homemade Lasagna
$9.50
Cheese Ravioli
$9.25
Chicken Cacciatori
$10.75
Italian Steak Ends
$10.75
Chicken Alfredo
$9.50
Veal Parmigianno
$9.95
*Served with Italian meat sauce, Garlic Toast: Soup and Garden Salad.

NO SUBSTITUTIONS PLEASE Parmigianno

$9.95
---
VENICE PIZZA MENU **
| | | | |
| --- | --- | --- | --- |
| Pizza | Price | Pizza | Price |
| Cheese w/sauce | $11.00 | Ham & Pineapple | $15.50 |
| 1 Topping | $12.50 | Three Meat Pizza | $15.00 |
| 2 Topping | $13.50 | 1 Extra Topping Each | $1.00 |
| Combination | $15.00 | Pizza's to Go Add | $0.50 |
| **Toppings: Black Olives, Green Peppers & Onions, Italian Sausage, Mushrooms, Pepperoni and Salamirmigianno | $9.95 | | |
---
AMERICAN DINNER MENU *
| | | | |
| --- | --- | --- | --- |
| Classic Chicken Dinners | Price | Steaks | Price |
| Chicken Fried Chicken | $9.25 | Ground Round 12oz. | $9.95 |
| Chicken Fried Steak | $9.50 | Filet Mignon 8oz. | $14.95 |
| Chicken Tenders 3pc. | $8.75 | Choice Cut Prime Rib 14 oz. | $15.95 |
| Honey Dipped Fried Chicken 4 pc. | $8.50 | | |
| Deep Fried Cod Fillets | $8.50 | | |
| Breaded Veal Cutlet | $8.25 | | |
| Homemade Meatloaf | $8.25 | | |
| * Served w/ choice of Potato, Soup & Garden Salad & Vegetable | | | |
---
MEXICAN FAVORITES
Tacos
Price
Chili
Price
1 Beef Taco (flour)
$1.50
Cup Red Chili *
$2.95
w / cup of green chili
$4.25
Cup Green Chili *
$2.95
Chimichanga
$7.25
Bowl Red Chili **
$3.75
Combo Platter
$7.99
Bowl Green Chili **
$3.75
* Served w/1Tortillia

** Served w/2Tortillas
Restaurant Guide - Business Index