---
---
---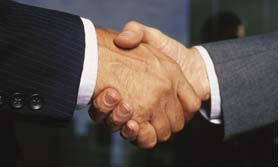 ABOUT the CHAMBER of COMMERCE
---
ABOUT THE CHAMBER OF COMMERCE
Board of Directors
Executive Committee

Art Canaday - President
Deena Neal - Vice President
Debbie Weickum - Secretary / Treasurer
Linda James - Past President
Board Members

Dee Barta
Dave Delancy
Mike Lujan
Kathleen Brown
Dori Fritz
Rita McAuley
Heidi Cleveland
Lonnie Hobbs
Marc Stauffer
Ex-Officious

Dave Derragon - City Manager
Peggy Sanders - School District 1
Marla Brown - City Clerk
Tina Hill - Frontier Prison
Joan Evans - Director CCHEC
Denise Patton - County Museum
---
Mission Statement: Is to promote commerce, business development and work toward economic growth and prosperity within the community and county.
The Rawlins-Carbon County area Chamber of Commerce serves the entire county. The Board of directors is comprised of 13 directors that are elected by the membership and volunteer to serve a two-year term. Several directors also serve on Chamber committees.
The Chamber is supported by the Ambassadors, a non-elected committee of 16 members. The Ambassadors provide membership support and participate in ribbon cuttings, mixers and the monthly After Hours functions.
As the leading business association, the Rawlins-Carbon County Chamber of Commerce is an assertive, independent advocate of business interests for its diverse membership, exercising its influence valley-wide, regionally, and beyond, to create:
·A Strong Local Economy
·Promote the Community
·Represent Business Interests With Government
·Provide Networking Opportunities
·Political Action
Vision Statement: To be the most valuable organization in Rawlins and Carbon County promoting future prosperity while preserving and enhancing the environment.
---
Home - Business Index - Calendar of Events - Newsletter - New Chamber Members